Ang Viton® mao ang resigned nga brand sa fluoroelastomer sa kompanya sa Dupont.Ang materyal nailhan usab ngafluoroelastomer/FPM/FKM.Kini adunay dako nga pagbatok sa sugnod, lana, kemikal, kainit, ozone, mga asido.Kini kaylap nga gigamit sa aerospace, automotive, semiconductors, industriya sa petrolyo.
Adunay lain-laing mga grado alang sa Viton®, grado A, B, GBL, F, GF, GLT, ETP.
Ang Viton®A kay bisphenol curable copolymer, ang kinatibuk-ang mga grado nailhan nga A361C,A401C, A601C kay tambal nga gilakip nga copolymer, ug A200, A500 walay tambal.
Ang Viton®B kay bisphenol curable terpolymer, ang kinatibuk-ang grado mao ang B601C, B651C.
Ang grado sa Viton®GBLperoxide matambalan fluoroelastomer, ug ang grado sa GF kay taas nga grado sa fluorine content peroxide.
Ang grado sa Viton®GLT kay ubos nga grado sa resistensya sa temperatura fkm.
Ang Viton®ETP kay base resistance grade fkm.
FUDI supply above all equivablent grade fluoroelastomers. Please feel free to contact us by www.fudifkm.com and sales@fudichem.com. Doris Xie is the marketing manager 0086-18683723460.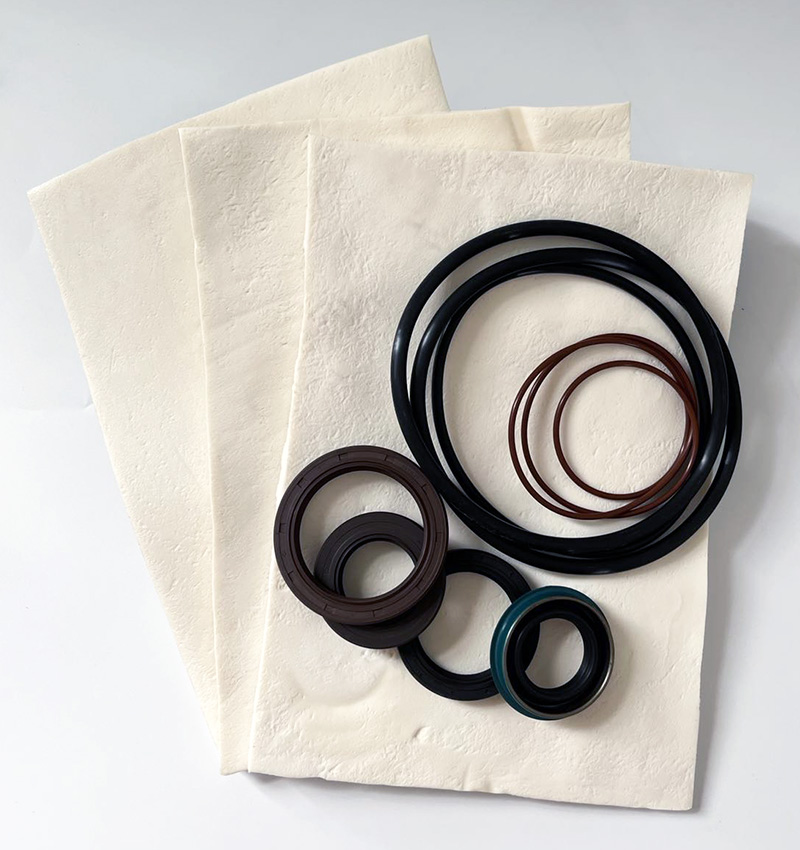 ---
Oras sa pag-post: Hul-19-2022